john proffitt
Sep 27
Apple is quietly disintermediating Google in mobile search -
Apple is not building a web search engine — yet, that I know of. But through its new, voice-controlled mobile "Assistant" feature in iOS 5, Apple could change the way people think of…
Backyard Aurora 11 - The Starfield:
I just like this one for the star field. I've uploaded the full-resolution version, so make a desktop background for yourself if you like.
Sep 26
BYOT (Bring Your Own Tech) keeps gaining ground in the workforce - BYOT (Bring Your Own Tech) keeps gaining ground in the workforce:
Verne G. Kopytoff via the NY Times

Some companies have even surrendered to what is being called the consumerization of I.T….
Sep 25
The Perils of 140-character Comedy, Starring @gneicco
Sep 23
Mozy ships hard drives to cloud backup customers -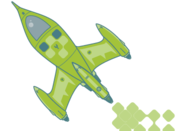 Mozy has begun shipping hard drives to users of its MozyPro online backup service in order to speed up the initial full copy of data to be stored off site…


Sep 22
The perils of possession without utilization -
[Updated with new charts including data from StatCounter and not NetMarketshare]
Generally speaking there is an equivalence drawn between iOS and Android as technologies and even as user…
Sep 20
Fringe Benefits: Why startups mustn't appeal to the masses -
In a two-party political system like we have in America, the fight is always over the middle.
The hard-lefts vote Democratic, the hard-rights Republican, even if they don't know the…
Sep 17
Study Proves Gulf War Syndrome is Nerve Gas-Induced Brain Damage [Health] -
The condition known as Gulf War syndrome is said to affect 25 percent of Gulf War veterans, and is characterized by memory loss, lack of concentration, fatigue, neuropathic pain and…
Sep 16
The @Table6 Tweetup Begins
Sep 14
Are we painting quarters now?:
via Instagram instagr.am/p/NAjeB/
★ All His Life Has He Looked Away, to the Future, to the Horizon. Never His Mind on Where He Was. What He Was Doing. -
"Hello, Windows 8? This is iPad. You win."
That's Paul Thurrott, tweeting from Microsoft's Build conference. I'll file it away for future claim chowder, sure, but right now let's think about…
Sep 11
Moon over Turnagain Arm:
Turnagain Arm, when lit with moonlight through clouds, is always a dramatic sight. One of my favorite Alaska landscapes, and only 10-20 minutes drive from Anchorage.

Shot from Beluga Point on Turnagain Arm, just southeast of Anchorage, Alaska.